Magic is coming to Netflix thanks to season 2 of Fate: The Winx Saga. Alfea has changed a lot since season 1, and Bloom and her fairy friends are going to deal with it.
It's a great time for fantasy with shows on Netflix like The Sandman, Shadow and Bone, and The Witcher. But there's something so nice about how light and YA Fate: The Winx Saga is. Sure, there's danger and drama galore… but it's also about friendship and boyfriends and girlfriends and boarding school and cottagecore vibes.
Are you already asking questions about another season? Here's everything we know about the potential Fate The Winx Saga season 3.
Is Fate: The Winx Saga season 3 happening? Did Netflix renew it?
As of the second season debut, Fate: The Winx Saga has not been renewed for a season 3 *or* canceled by Netflix. The second season was announced about a month after the first season dropped on the streaming service, so there's time! There's definitely time.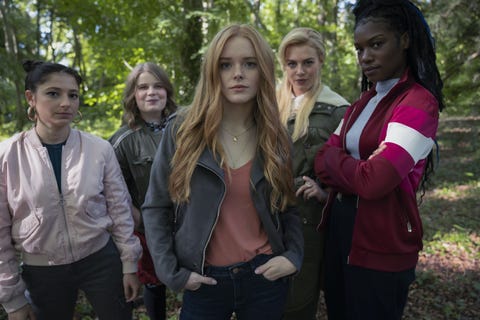 What would season 3 be about?
The possibilities are almost endless. This series is based on the animated series Winx Club you may remember from Nickelodeon that ran for a whopping EIGHT SEASONS. They made over 200 episodes of the original series. There are so many storylines, characters, and other aspects of this fantasy world that the Netflix series could adapt in future seasons.
Who will return for season 3?
A lot of that depends on season 2, doesn't it? We can assume that, unless anything happens, Bloom (Abigail Cowen), Stella (Hannah van der Westhuysen), Aisha (Precious Mustapha), Musa (Elisha Applebaum), Flora (Paulina Chávez), and Terra (Eliot Salt) will all return. Some characters could return played by different actors. That happened between the first two seasons; Miranda Richardson and Daniel Betts joined the series in season 2 playing characters that were introduced in season 1.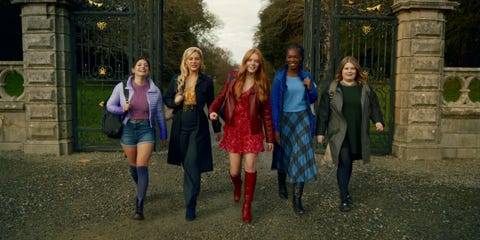 One of the original Winx from the cartoon, Tecna, has yet to show up in the series, so she could be a season 3 addition. A new season is a new opportunity to introduce new characters, after all! I'm just manifesting here but it would also be cool if some of the original series voice cast popped up in the live-action series…wouldn't it?
When will season 3 hit the 'flix?
The release date is probably the last thing we'll learn, sadly. If it's renewed soon… or already has been renewed and we just haven't been told yet… Fate: The Winx Saga season 3 could be released as early as fall or winter 2023. There was about a year between the first two seasons (which makes sense that writing, shooting, and adding all those magical special effects takes at least a year). But if they take their sweet time, it might be closer to January or February 2024. Let's hope it doesn't take that long. Muster all the magic you've got!
Source: Read Full Article