Everybody loves Hayley Orrantia, who plays the wise-beyond-her-years teenager on ABC's The Goldbergs, but did you know she's also a house flipper? Like many young people today who have side hustles, Orrantia is no exception. You will find her looking for houses to flip when she is not playing Erica on The Goldbergs.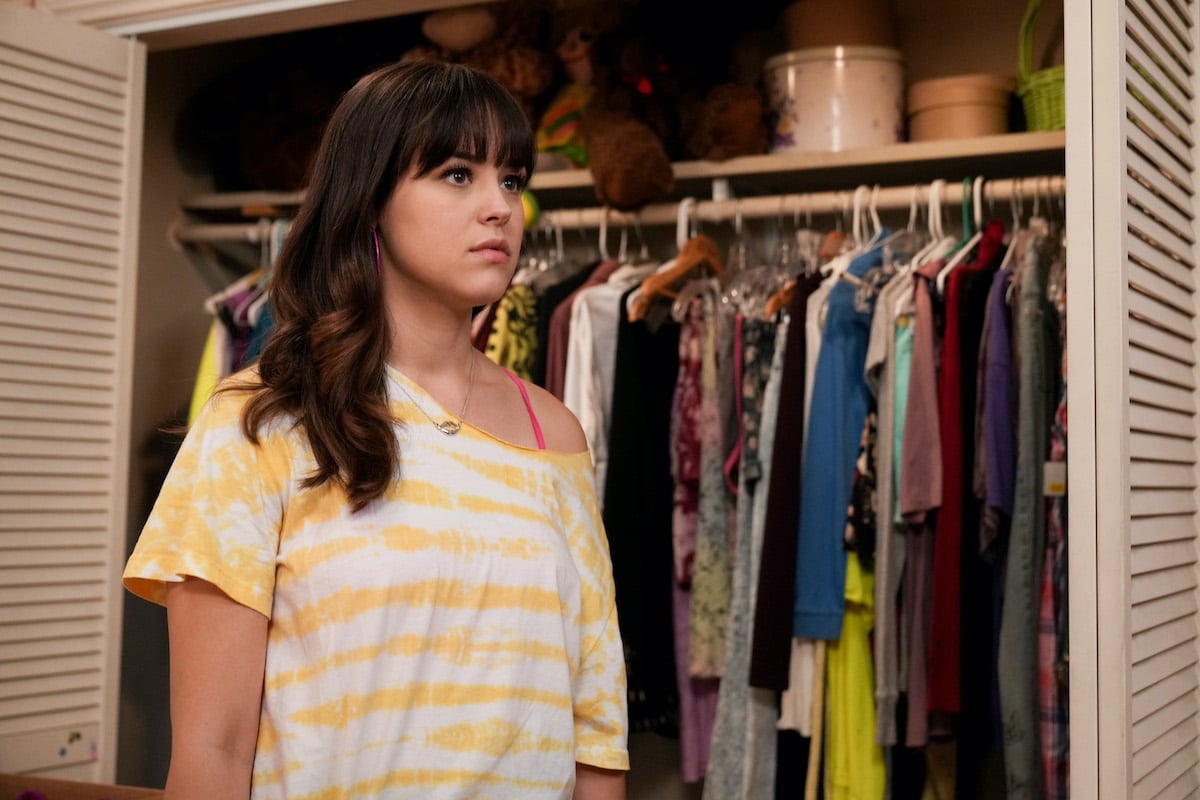 How did Hayley start house flipping?
The Goldbergs star revealed that she started the side business of flipping houses with her dad, who has been in this industry for decades, according to PureWow. Her idea stemmed from her passion for interior design and decorations.
This business offers her an opportunity to meet with various people who help her learn more about real estate. Orrantia started a company for renovations in Nashville. Gradually, their projects have extended to other parts of Tennessee, according to Homes and Gardens.
House flipping has become a family affair. Orrantia works as a designer alongside her dad, who works as a contractor. Her uncle focuses on the woodwork. He helps with customizing the pieces and completing the necessary demolitions before construction. Lastly, Orrantia's cousin, an architect, assists in reforming the layouts of the flips they intend to accomplish.
Benefits of the house flipping venture
Apart from making a passive income from flipping houses, Orrantia uses this venture to unwind from her busy acting schedule. She also gets to enjoy spending time with her family while showing her creative side. She has been expanding the scope of the business. She recently worked on another project in Hamilton County, Tennessee.
It is impressive to see Orrantia working extra hard at what she loves. Lest we forget, being Hayley Orrantia means having a lot on the go. However, Hayley has managed to find time for a side hustle.
Hayley Orrantia as an artist
Unknown to many people, Hayley Orrantia got into acting by accident. She is a talented singer and songwriter and once appeared on X Factor. Unfortunately, she was eliminated after five rounds. Apart from acting, Orrantia still pursues her singing career. She is currently celebrating getting over one million streams on Spotify.
One thing Orrantia probably won't have to worry about is being a brilliant cast. Orrantia has an incredible range of characters under her belt, including Erica Goldberg in The Goldbergs and other peaked performances in shows like God's Not Dead and Schooled.
Orrantia believes working so frequently has helped her become a better actor because it constantly challenges and increases the limits of what one can do. She also feels that this helps to maintain healthy relationships with those around her. Orrantia's life is, therefore, manageable for everyone involved.
When she is not making money, Orrantia engages in charitable causes. Orrantia is a celebrity ambassador for many initiatives due to her humanitarian attempts.
She has helped people who sleep in their cars when they couldn't find jobs because of their injuries. Additionally, her family has been recognized for donating to students in need during the past few years.
Source: Read Full Article