Did you know that Cher was dubbed the "original cougar"? Way back in 1986, Cher was out celebrating her 40th birthday with friends when she met then-22-year-old aspiring actor Rob Camilletti. Now, aspiring actors are a dime a dozen in Los Angeles, but this one stood out to Cher and it wasn't just because he had a day job at a bagel shop. They exchanged numbers, unconcerned with the 18-year difference in their ages, per InStyle.
At the time, Camilletti couldn't imagine what Cher saw in him. "What the hell could she find interesting about a guy like me?" he told MacLean's. "I didn't admit to myself that I was attracted to her. We're from totally different worlds." In 1988, Cher told New Woman magazine, "He was making bagels at the time. And I thought, 'What will my friends say if I go out with him?' But the more I got to know Robert, the less I cared what anybody thought." She went on to say, "I met him in May, and I didn't fall in love until, well, sometime between Thanksgiving and Christmas."
Camilletti moved in with Cher in 1987. He was her date to the Oscars when she won for "Moonstruck." The relationship couldn't handle the intense media attention and they broke up in 1989, per InStyle. In a 2020 interview with The Guardian, Cher said that Camilletti was one of the great loves of her life. So what's he been up to?
Ex-boyfriends 'make good friends,' according to Cher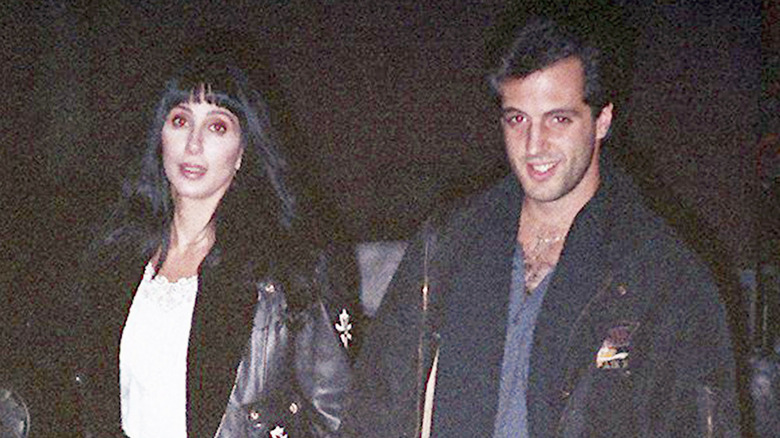 Rob Camilletti appeared in the music videos for Cher's "I Found Someone," "We All Sleep Alone," and "Main Man," per IMDb. He had a role in the 1989 Tom Cruise movie "Born On the Fourth of July," and in 1991's "Soapdish." His acting career didn't really take off, despite remaining friends with Cher after their split in 1989.
Camilletti got out of both the bagel-making business and the acting business, per InStyle. He got his pilot's license and makes a good living as a pilot flying celebrities around the world in private jets. He's even given his ex-girlfriend a lift to Jamaica, per Vanity Fair. Cher also told Vanity Fair, "Old boyfriends make good friends. Robert comes to Christmas dinner. He is a huge pilot. He flies for all the biggest names in this town."
Cher has nothing but good things to say about Camilletti. She said Camilletti made her feel "young and wanted." She reminisced about those days in the late 1980s when she and Camilletti were dating with Woman's Realm (via The Daily Mail). "It's no use denying I miss those days. He was possibly the one true love of my life. I hate the phrase 'toy boy'. It's so demeaning," she said in reference to their 18-year age difference. She went on to say, "Rob excited me more than anyone else before."
Source: Read Full Article